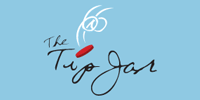 Give Me a Sign
May 11, 2005
Whether single, married, divorced, or whatever other status you choose to fall under, admittedly, we all seem to be obsessed with finding true love and how to make sure it lasts once we (finally) have it.
The ever-popular question you always ask the best friend of "What do you think it means when…?" never ends up being the right answer because they're only going to tell you what you want to hear. And didn't they ask you the same question last week? Now that we've established this isn't the best person to turn to, Vedic Astrologer Carol Allen is. Since 1990, Carol has been studying this form of astrology which dates back eight thousand years (talk about experience).
Although she advises on anything from career, health, family or life in general, Carol's expertise is in relationships and how to make them work. After spending two years in programs at The Sterling Institute of Relationships and learning from several love gurus, she combines her knowledge of men and women with the insights from Vedic Astrology to lend you the most accurate, honest and savvy wisdom without all the sugar-coating.
So stop worrying! Yeah, right…