Jan 05, 2016
Comments Off

on Workshops In January and February – Let's Read Your Chart & Heal Your Heart
In October I tried something new – I hosted two workshops and had a blast with each group, teaching universal relationship tools and truths that we all should have learned in 7th grade (but didn't!)… and then did a private astrology session for each woman so she'd know how to apply what she learned to HER particular life path and astrological "love season."
If you'd like to learn more and perhaps join me to do that, too – read on to find out all the details of my upcoming workshops in January and February. Or, fill out a questionnaire to apply here.
Greetings!
If you're in a relationship that's not satisfying you any longer, or if you're single and don't want to be, it can make a MASSIVE difference to get some of the most "cutting-edge" spiritual and real-world tools to help you believe in love again (and that it's possible FOR YOU!) and the support of other awesome women who want that for themselves, too.
But – if you're familiar with my work, then you know there's a WHOLE other side to it… the side revealed in the stars, of course!
Well, for the last five years I've been so busy with my writing and workshops that I have not taken on new clients, and for the last two I've stopped giving readings all together. (But there's ONE way you can get me to read your chart…)
To REALLY help you have your dreams of love come true, you NEED to know your most important zodiacal insights.
When coupled with the best STRATEGIES for dating and mating, it's like your love life will be super-charged on steroids.
So women who come to my workshops ask me ALL THE TIME to help them… and I've FINALLY started saying yes!
And I'm doing it again…
In October I hosted TWO awesome workshops full of women who came to the workshop to learn the best love-inducing relationship skills possible in an intimate group of amazing women.
And then they each had a private astrology reading with me to determine their personal "love map."
And it was AWESOME… and so satisfying all around.
(And so much fun to introduce these special women to Vedic astrology… here's what one of them said):
"OMG just had my reading with Carol and it was AMAZING. She was able to 'see' things about me that rang so darn true and made me feel so incredibly hopeful for my future! Vedic astrology is amazing!"
L.S., Chicago, Ill.
That makes me so happy. And – I don't wanna JUST give readings. I want to give readings to women who will then ALSO have the right romantic strategy to take the right actions to ENSURE their romantic destiny can come true!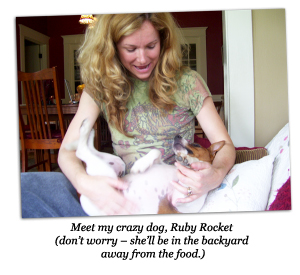 If you think you'd like to join me and an intimate gathering of special women who also want to improve their "man-tastic" relationship skills, AND discover the unique CELESTIAL MAP and STELLAR timing to your happy romantic future (while actually having fun) I applaud you…It means you're REALLY ready to change your life, and create what you want. That's BIG.
I really feel – and have witnessed again and again – that attending one of these special live events can help.
Hosting these weekends in Los Angeles is my greatest professional pleasure, and has the biggest impact on women of anything else I've done – more than my private readings, ebook, reports, or other programs. Why?
they're in person…
it's immersion learning
it's an entire workshop created for you and the other women based on what you tell me you need
you get all of your most important questions answered and addressed.
it's very interactive – it's not me lecturing at you.
it's all of us together, sharing our best nuggets of wisdom and experience,
it's women coming together to create a space and connection that's so much bigger and more powerful than what any of us can do by ourselves, or one-on-one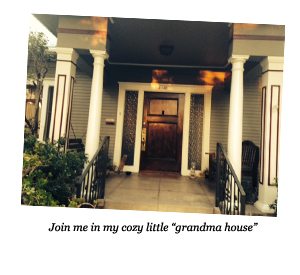 Friendships are made, realizations of a lifetime of patterns are experienced, tools and techniques you should have been taught as a child are discovered, blocks that have stopped you from dating (or getting out of the wrong relationship for years) fall away, a new found confidence and clarity comes forward…
Here's the scoop:
When:
Saturday and Sunday, January 23rd and 24th, 2016 for my "Make Every Man Your Hero" workshop for women of any relationship status
OR Saturday and Sunday, February 6th and 7th, 2016 for my "Celestial Single Solution" for women who are single
Where: My home in Los Angeles
Cost: $999 for the weekend – you can pay by Visa, MC, American Express, check, or money order. There are options for a three-part payment over three months or a five-part payment plan over five months if you prefer.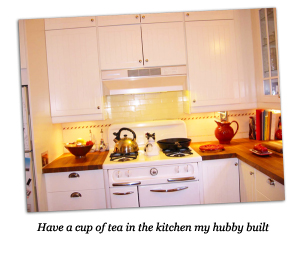 What the workshop includes:
Food and snacks and drinks both days (we'll order in a yummy lunch to your taste),
A subliminal CD on love to help change your brain to be receptive to healthy love and thereby attract it,
An hour-long recorded private astrological consultation with me by phone, to assess all astrological aspects of your love life, including:
>> Your astrological archetype and complete psychological profile
>> Your "Season of Love" – is it time for "Mr. Right Now" or "Mr. Right"
>> Your best strategy to find HIM
>> Compatibility assessment of anyone you're wondering about – perhaps you already KNOW him!
A special surprise rock star guest speaker (or two – I'm friends with the best!).
My books if you're haven't read them (Love Is In The Stars and Becoming The Woman Your Dream Man Wants)
And – oh yeah – lots of great love-changing information and support from all the other women and yours truly.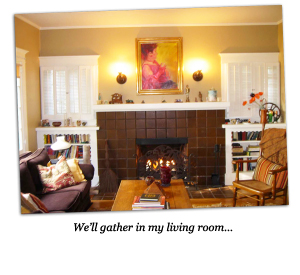 BONUS MATERIAL: Access to "Single Syndrome" videos or recordings, along with the 50 page workbook (Which includes my best "real-world" and "out of this world" insights for singles, including a shamanic ritual to release men from your past, ancient Sanskrit mantras to help lure love to you, an explanation of the Astrological Archetypes of Single women and a step-by-step guide to walk you through your astrology chart and diagnose your archetype, interviews with Christian Carter, Arielle Ford, and Rhonda Britten, and so much more). Or, if you're not single, access to my 11-part "Make Every Man Your Hero" recordings.
Nearest Airport: Burbank (you can take a shuttle to a motel or hotel near us – there are many within walking distance, and we'll even pick you up and take you back for the workshop…) LAX is slightly farther away, but close as well.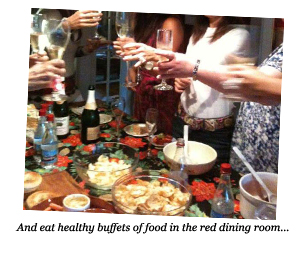 Where to stay: There are motels and hotels of all price points right nearby, even within walking distance. That information will be provided should you need it.
If you think this is for you – please CLICK HERE to fill out a short questionnaire.
Once I receive and review your answers, I'll contact you for a brief conversation to be sure it's a fit. That's it!
The weekends usually fill fast.
As stated above, if finances are a concern, I'm offering both a three-part payment plan and a five-part payment plan as I don't want money to keep anyone from attending. I promise you'll get your money's worth. And if you don't think so by the end of the weekend, I'll gladly refund you. (That's never happened, but it could!)
Testimonials
"Hi Carol, I'm not sure if you remember me but I came to your relationship workshop about 4 years ago and I was the youngest in the group. Anyway, I wanted to let you know that right around that time that I took your workshop, I had moved into a new apartment, and had my eye on a neighbor that I used some of your tricks on… A year later we were living together and we just got engaged a month ago! So I wanted to say thank you for the great tips and they definitely helped me out!!"
– A.B., Musician, Los Angeles, CA
"Hi, Carol – I wanted to say thank you for an awesome weekend. These women that participated this weekend are all amazing. And the information you shared is priceless. I cannot begin to tell you how incredibly grateful I am. I am a different woman, completely transformed, having absorbed much of that material already and I continue to take in and enhance my understanding of what makes me a better woman in relationship to men so that I am ready for my guy when he arrives, and so that I may have the love and life with this man that I have dreamed of. I am on a mission and I am so incredibly grateful for the wealth of knowledge you have to share. You will be at my wedding!"
L.C., Los Angeles, CA
"Wow, Carol… just wow. You are amazing and the workshop was AWESOME!! I can't thank you enough for opening your home & Your Heart To Me… Hallelujah & AMEN!"
E.G., Palm Desert, CA
Women who have had Astrological Analysis of their love lives have this to say…
Hi Carol, I am so excited that my relationship with Dave is moving forward and we will be moving in together! He is also talking about marriage with me. It is very exciting! I just listened to a reading you did for me a year ago and it was dead on with when I would meet him, etc. If you ever need me to give a testimonial, I would be happy to do that. I hope you are well."
Marisa, New York (she and Dave just got married! Yay!)
"Just wanted to tell you that I do believe I have found the love of my life. I am almost 59! You have read my chart so well and been so helpful that I wanted to tell you. We got quite a good score on your Right Man Report.(Whew). Love prevails! Love you and your gift!
In love,"
Suzanne
"We spoke once in April 2010, when I was just about to give up on dating (again)…after 8 hard years of being single. I met my future husband 6 months after that conversation, just as you predicted. Thanks for being such a great source of information and inspiration. I read your emails all the time and share them with every single person I know."
Julie
Thanks for your interest. I hope to see you in my living room soon!
Much love,
Carol
P.S. – Once you attend one of my workshops, you're a "Carol Allen V.I.P." and will participate in a group follow up, will receive audio recordings of the content and are invited to join a group forum where you can be part of a supportive, INFORMED group of women, all stepping up their own game and doing all they can to have the lives they deserve. You'll have a place to go from now on to get the help you need in real time, any time, with anything – every date, flirtation, encounter, fight, or confusion with any man in your life… So this is only the beginning! To fill out the questionnaire for the workshops in January or February click here.